​Private Combo
Private Combo
A new fitness program for total body firming with 100% of muscle strength

Discover the perfect workout at Phillip Wain with "Private Combo," the new fitness program designed specifically for women who want a proportionate fit & firm body and strong muscles at their full potential. It provides one-on-one care by professional trainers from Phillip Wain with 4 special programs to meet all your physiological needs.

Silk Extreme:
Push the limits of your muscle strength with this in-depth muscle management program that helps stimulate the biological mechanism of the body as you are balancing on the hammock. It also stretches the joints at various points in the body and accelerates fat burning rates tomore than 500 kcal in 60 minutes.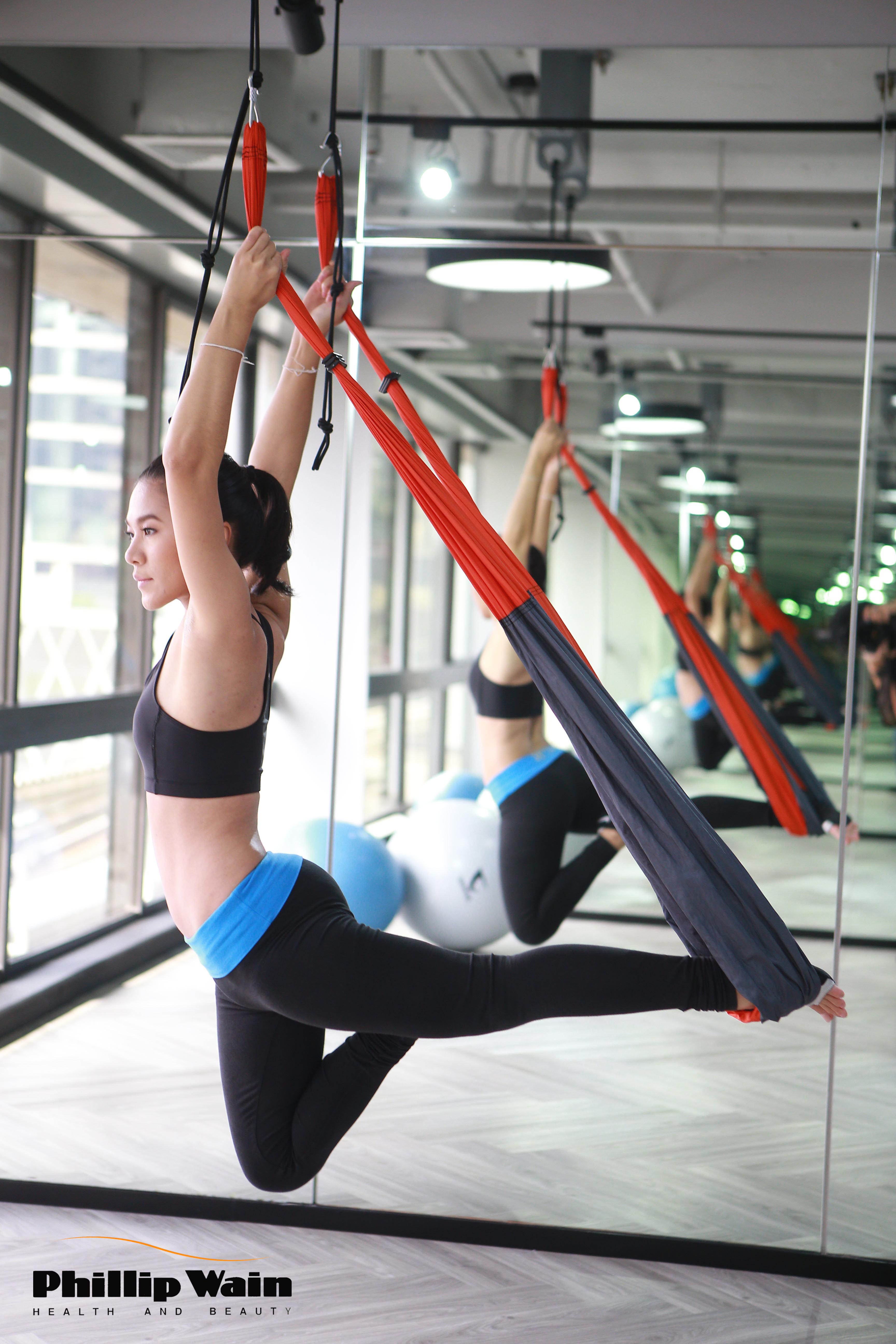 Feminine Retreat:
Strengthen the inner strength of a woman's system, especially in the lower body. The program is designed to stimulate the lymph nodes in the groin area. Moreover, it helps strengthen the immune system and open pelvic floor muscles, consequently helping to reduce symptoms before and after menstruation. It also improves the performance of the metabolic system while balancing acid secretion in the stomach.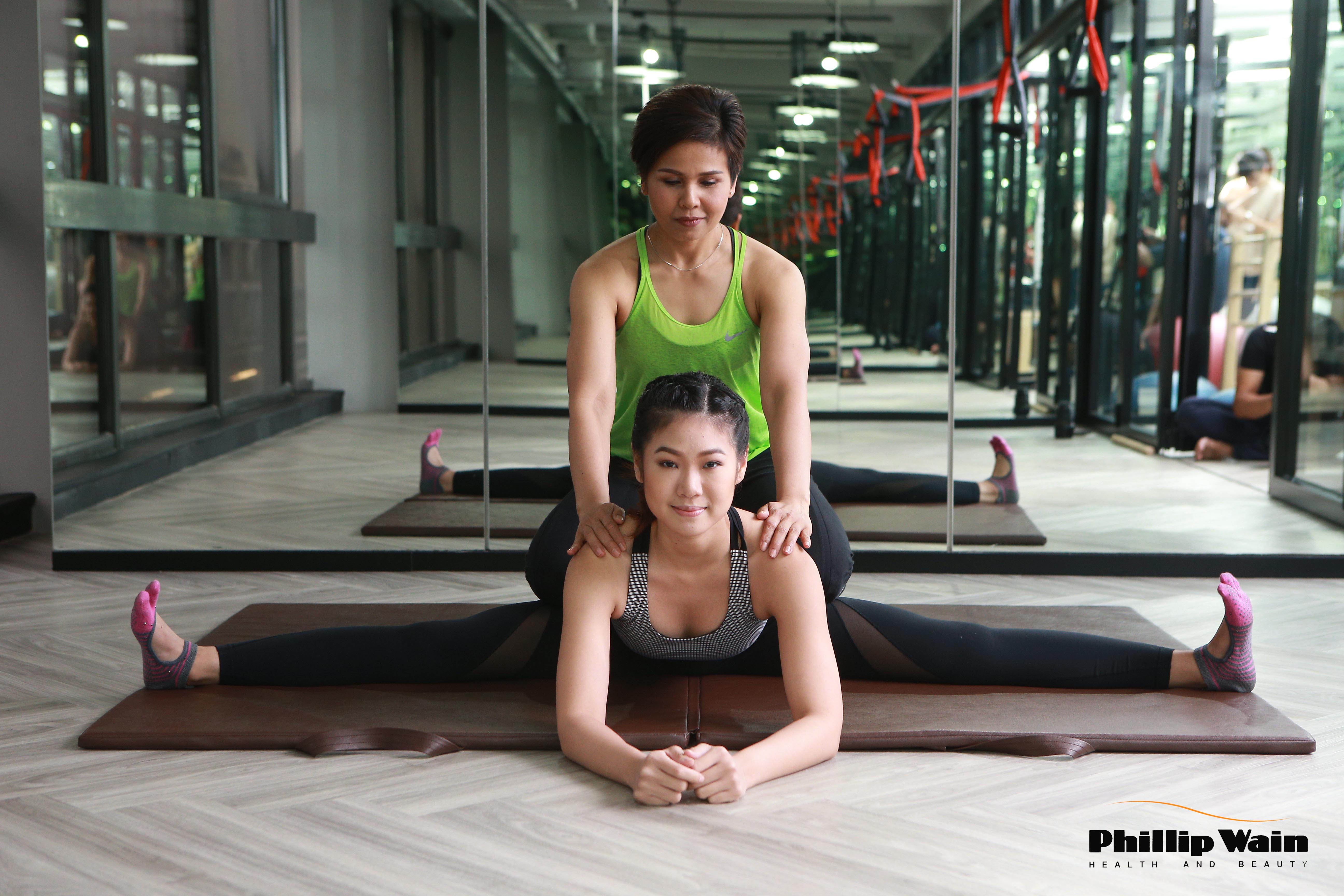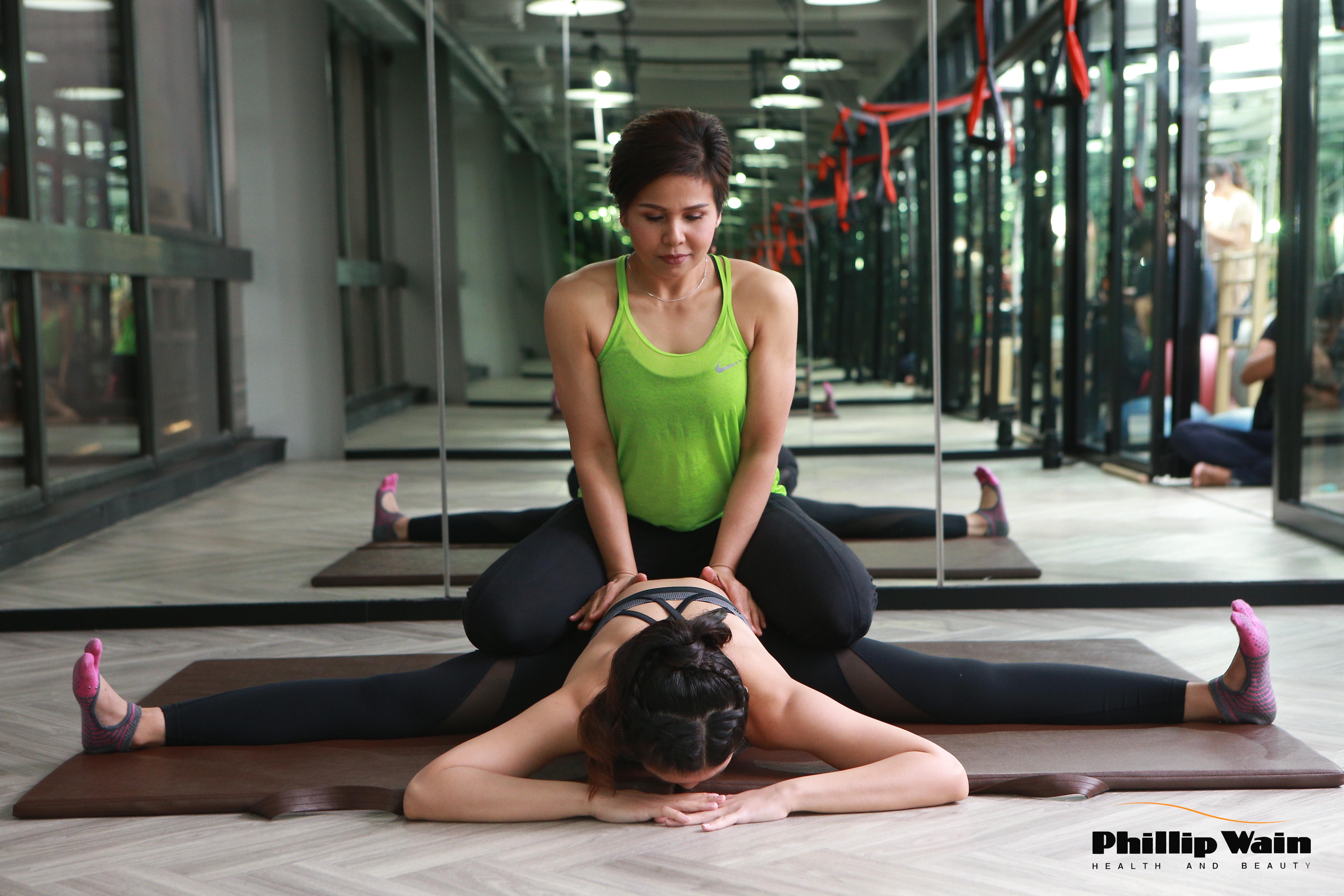 All in One Stretching:
This program is designed to benefit muscles throughout the entire body. It helps reduce the accumulation of lactic acid in muscles, which leads to muscle fatigue and contraction. By stimulating the nervous system, better oxygen and blood flow is promoted.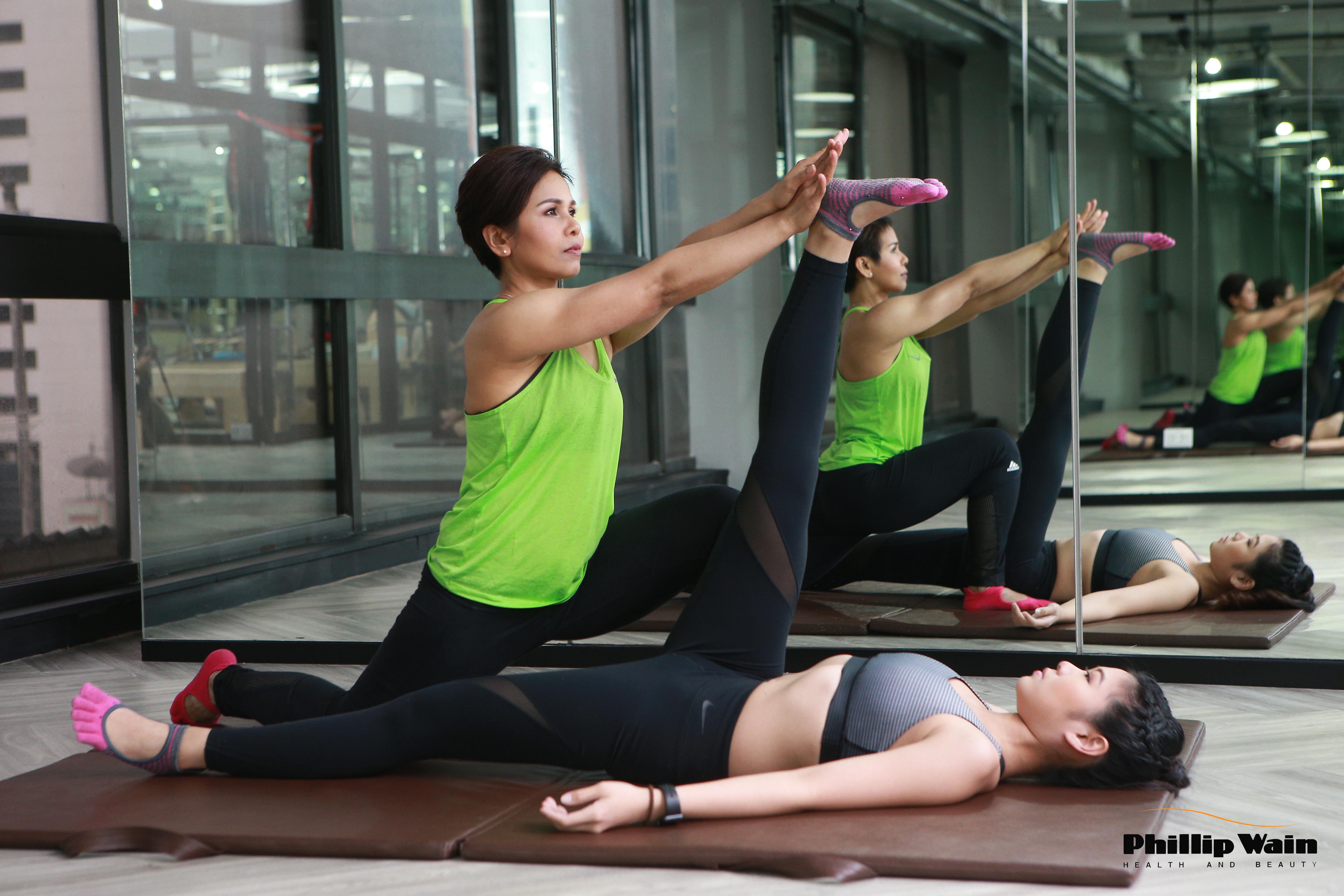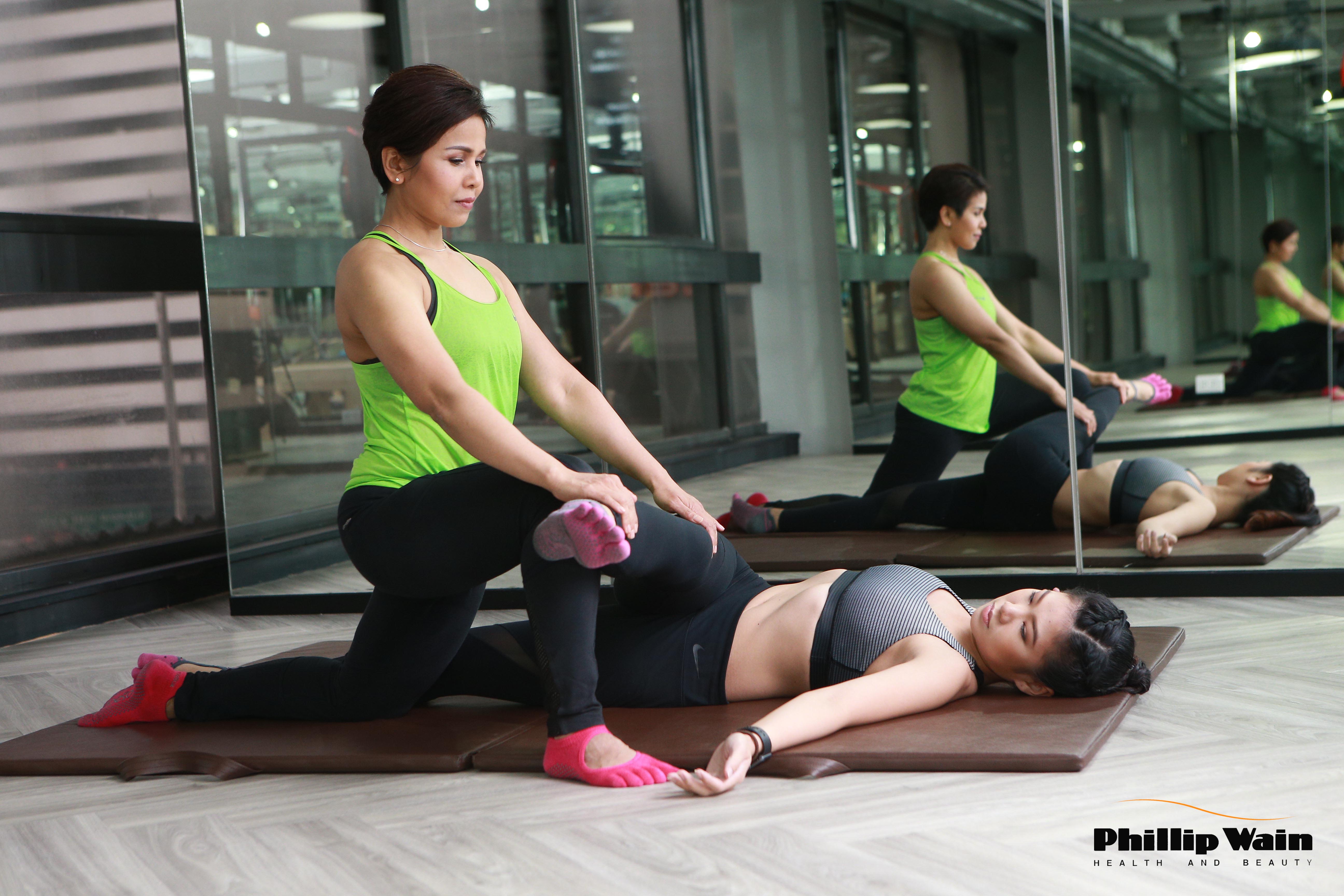 Balance Up:
This deep muscle therapy program helps relieve muscles under the fascia. Meticulously designed to restore the body on a deep level, it can stimulate the muscles of the brain with reflection, rehabilitate muscular tendons in the functional line, and correct the posture of the core body along the line of the spine and muscles.


Discover the perfect workout with "Private Combo", the new fitness program for total body firming with 100% of muscle strength, only at Phillip Wain.



Private Combo
โปรแกรมพิชิตหุ่นเฟิร์มกระชับทุกสัดส่วน พร้อมเสริมความแข็งแรงของกล้ามเนื้อแบบ 100%

พิชิตหุ่นสวยเฟิร์มได้อย่างใจ พร้อมเสริมความแข็งแรงของกล้ามเนื้อทุกสัดส่วน ด้วยโปรแกรมออกกำลังกายใหม่ล่าสุด "Private Combo" ที่ฟิลิป เวน ได้ออกแบบมาเพื่อคุณผู้หญิงโดยเฉพาะ ด้วยการผสมผสานศาสตร์แห่งการดูแลสรีระ เพื่อรูปร่างที่แข็งแรงและสมส่วน มอบการดูแลแบบตัวต่อตัว (One-on-one) โดยเทรนเนอร์มืออาชีพ กับ 4 โปรแกรมพิเศษเพื่อตอบโจทย์ทุกความต้องการของสรีระคุณ

Silk Extreme:
ท้าทายความแข็งแรงของกล้ามเนื้อด้วยโปรแกรมการบริหารกล้ามเนื้อชั้นใน ที่พร้อมกระตุ้นกลไกทางชีวภาพของร่างกาย ในการทรงตัวบนผืนผ้า ช่วยยืดเหยียดกระดูกข้อต่อตามจุดต่างๆ ของร่างกาย และเร่งอัตราการเผาผลาญไขมันได้สูงสุด มากกว่า 500 กิโลแคลอรี่ ในเวลา 60 นาที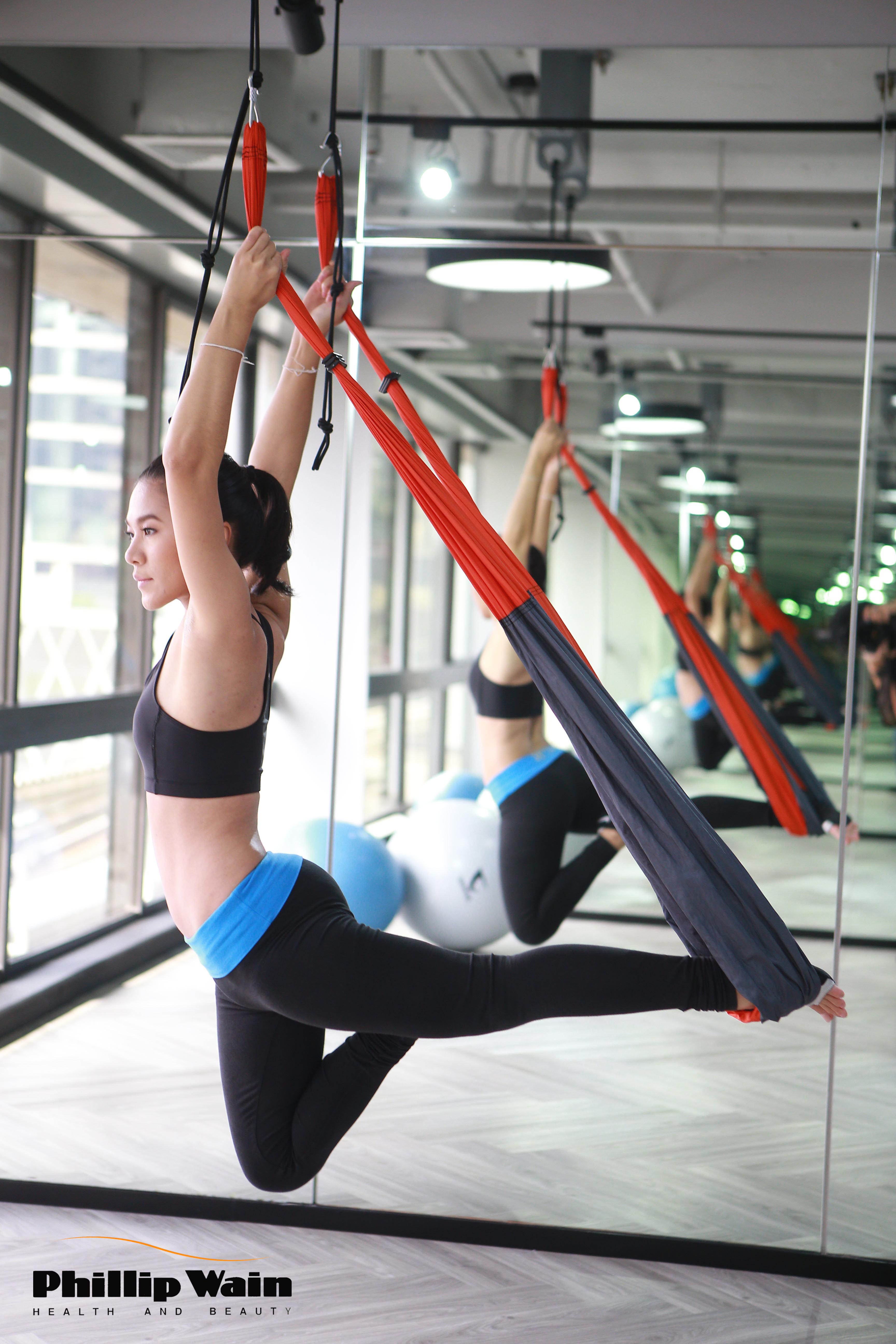 Feminine Retreat:
เสริมสร้างความแข็งแรงของระบบภายในของผู้หญิง โดยเฉพาะช่วงล่าง ด้วยโปรแกรมที่ออกแบบมาเพื่อกระตุ้นการทำงานของต่อมน้ำเหลืองบริเวณขาหนีบ ช่วยเสริมสร้างภูมิคุ้มกันที่ดีขึ้น พร้อมช่วยเปิดอุ้งเชิงกราน ผลพลอยได้คือ สามารถลดอาการก่อนและหลังมีประจำเดือน (Pre and Post Menstruation) ทั้งยังช่วยเพิ่มสมรรถนะของระบบการเผาผลาญ พร้อมปรับสมดุลระดับการหลั่งของกรดในกระเพาะอาหาร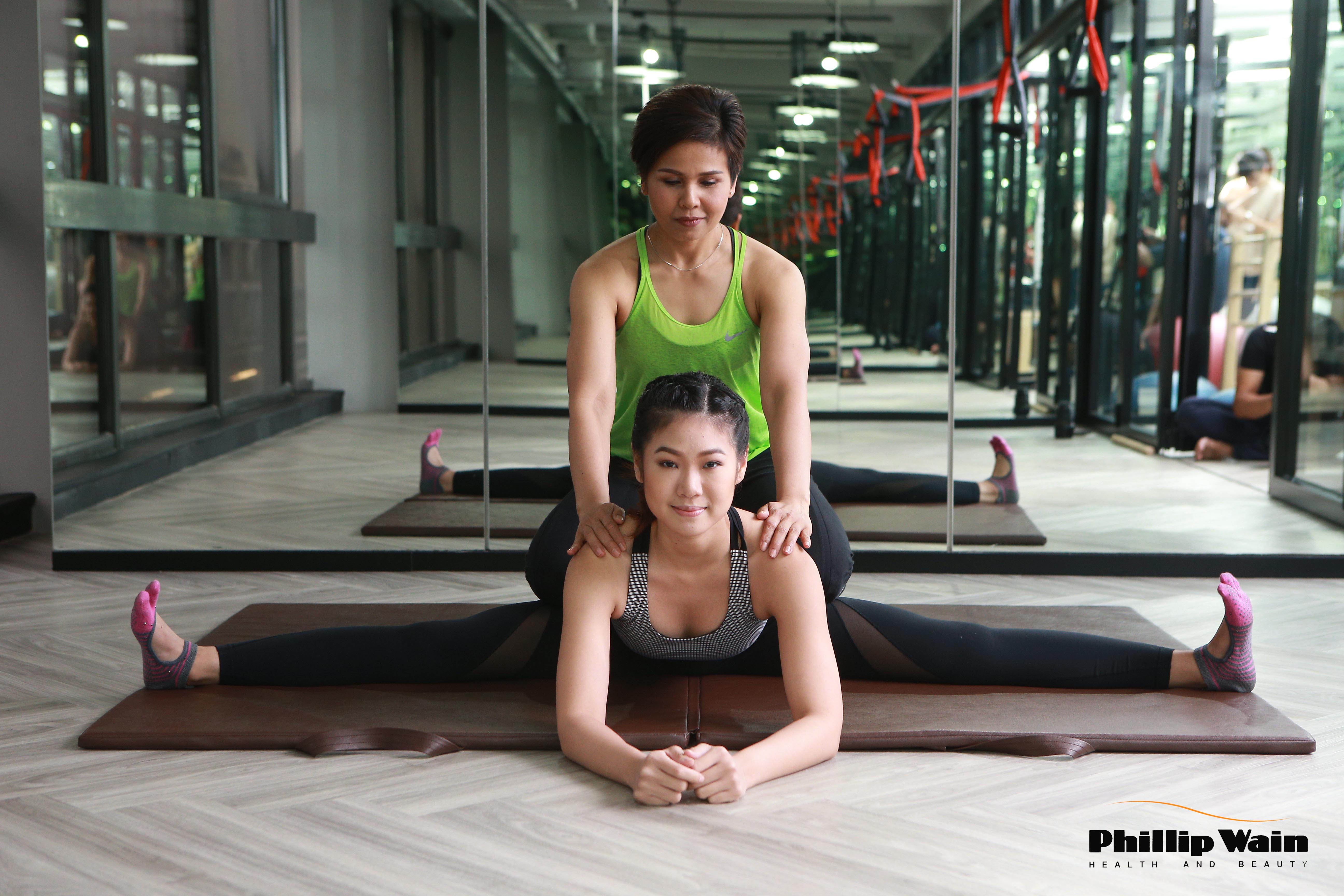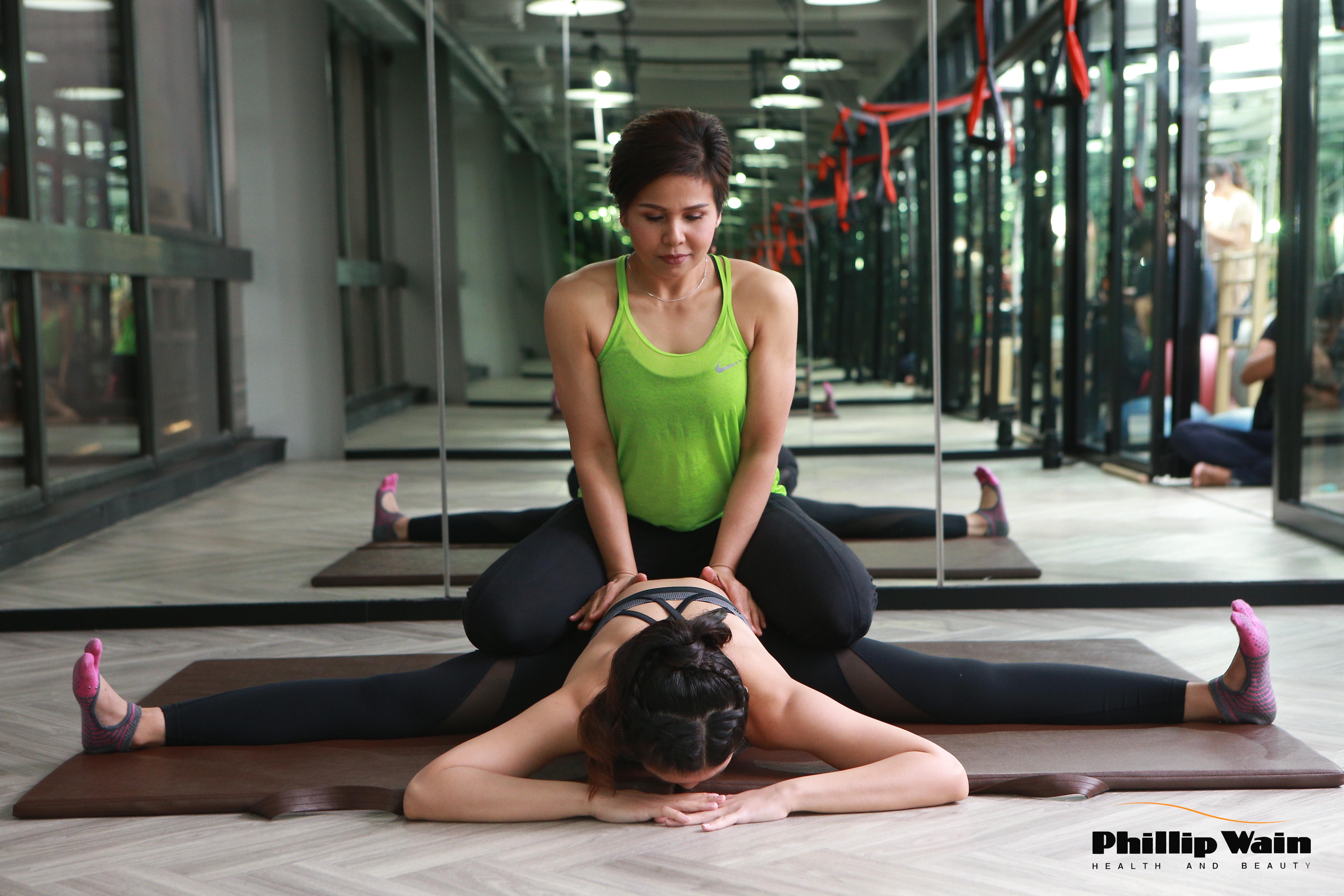 All in One Stretching:
โปรแกรมที่ถูกออกแบบมาให้ครอบคลุมไลน์กล้ามเนื้อทั่วร่างกาย ช่วยลดการสะสมของกรดแลกติก อันเป็นสาเหตุของการหดตัวของกล้ามเนื้อ (Muscle Contraction) ผลพลอยได้คือ ช่วยกระตุ้นระบบประสาทพร้อมออกซิเจนและการไหลเวียนของเลือด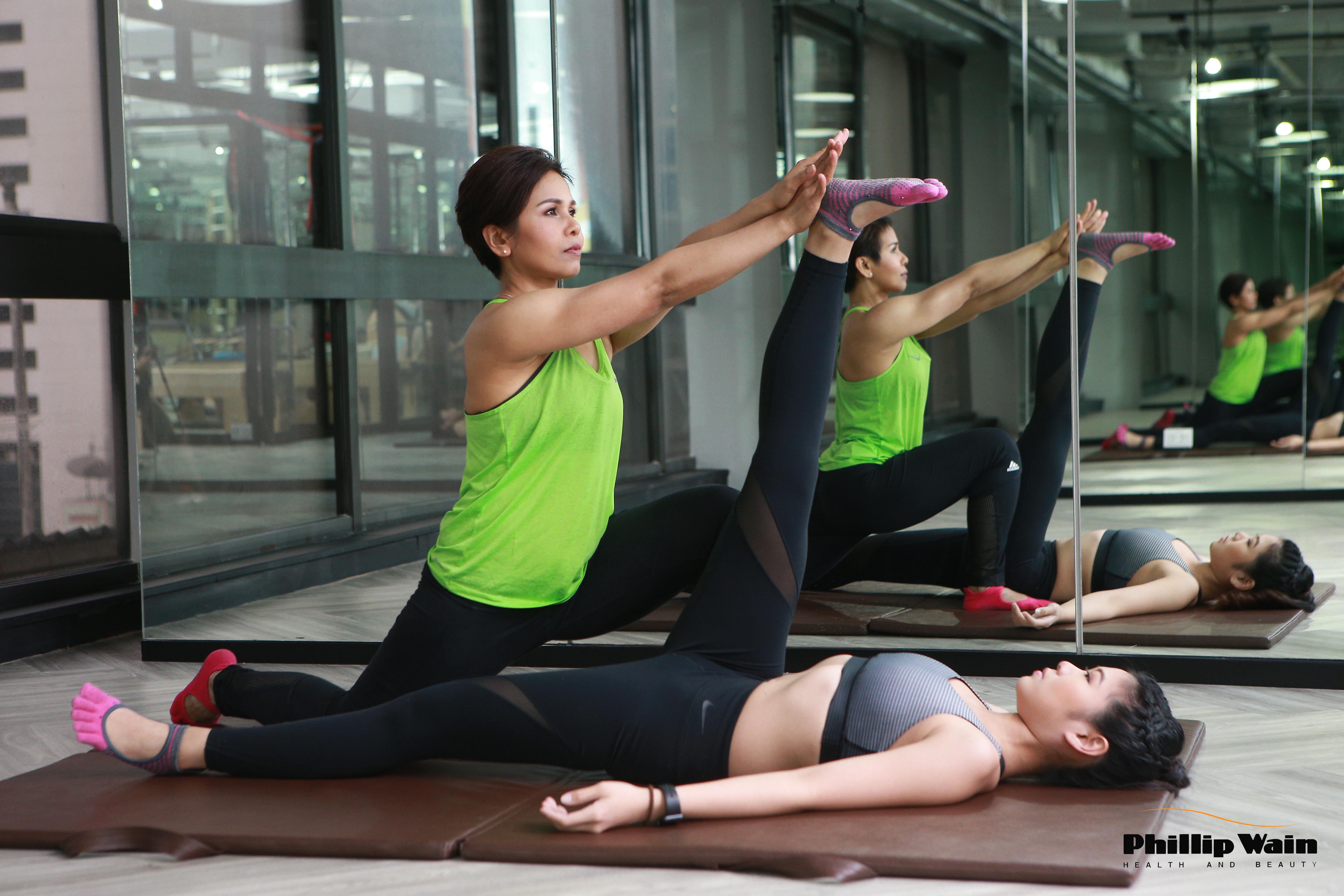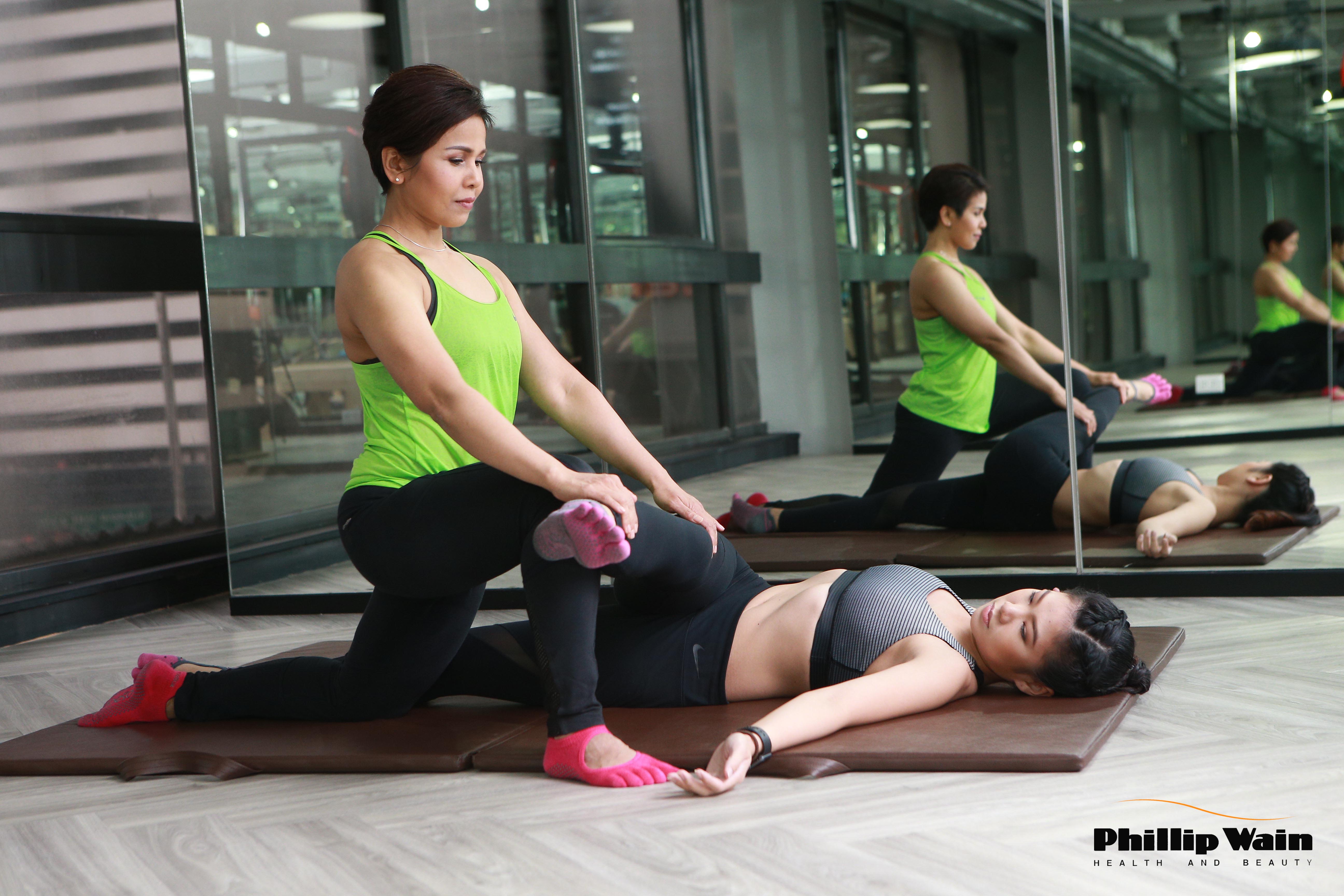 Balance Up:
โปรแกรมการบำบัดกล้ามเนื้อชั้นลึกใต้พังผืด ด้วยศาสตร์แห่งการบำบัดที่ออกแบบมาอย่างพิถีพิถัน เพื่อช่วยกระตุ้นการทำงานของกล้ามเนื้อจากสมองด้วย reflection การฟื้นฟูเส้นเอ็นกล้ามเนื้อใน Functional Line และการปรับ posture ที่ผิดรูปบริเวณแกนกลางลำตัวในแนวสันหลังและกล้ามเนื้อ

สัมผัสผลลัพธ์ที่เหนือกว่ากับโปรแกรม "Private Combo" เพื่อพิชิตหุ่นเฟิร์มกระชับ พร้อมเสริมความแข็งแรงของกล้ามเนื้อ ได้แล้ววันนี้ที่ ฟิลิป เวน